Block: Mark1
(Annotation)
| | | |
| --- | --- | --- |
| | Block #1833 | |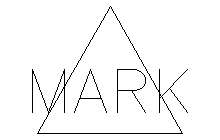 ◄ DOWNLOAD
Mark1.dwg

Label mark with always horizontal text
Downloaded: 3056x
Size 57,6kB • from 18.10.2007
This block is available only for customers with access to the CAD Studio Helpdesk server.
Your voting:
Not logged in - cannot vote for blocks
Comments:
Not logged in - cannot attach block comments
ballard221
(23.3.2012 15:25:39)
This block is why I joined this Forum, is there anyway I can get it?
okre
(29.3.2011 16:54:51)
Hi, would it be possible to me to get the Mark1.dwg file? Thank you very much, CADforum rocks! Kanen
Vladimir Michl
(5.6.2008 13:40:14)
This is one of the "VIP" blocks (listed only in the Czech version of the block library). As the VIP web access is currently available only for customers in Czechia and Slovakia, please send a request to support@xanadu .cz.
Bill Scheltema
(29.5.2008 23:28:49)
How can I get this block?
CAD download: library block blok family symbol detail part element entourage cell drawing category collection free